Product Snippet Builder
Product Snippet Builder providing the functionality to showcasing the products with various options like New Arrivals, Best Sellers, Product Discount, Product Categories Discount, Custom Filters and Custom Product Selection.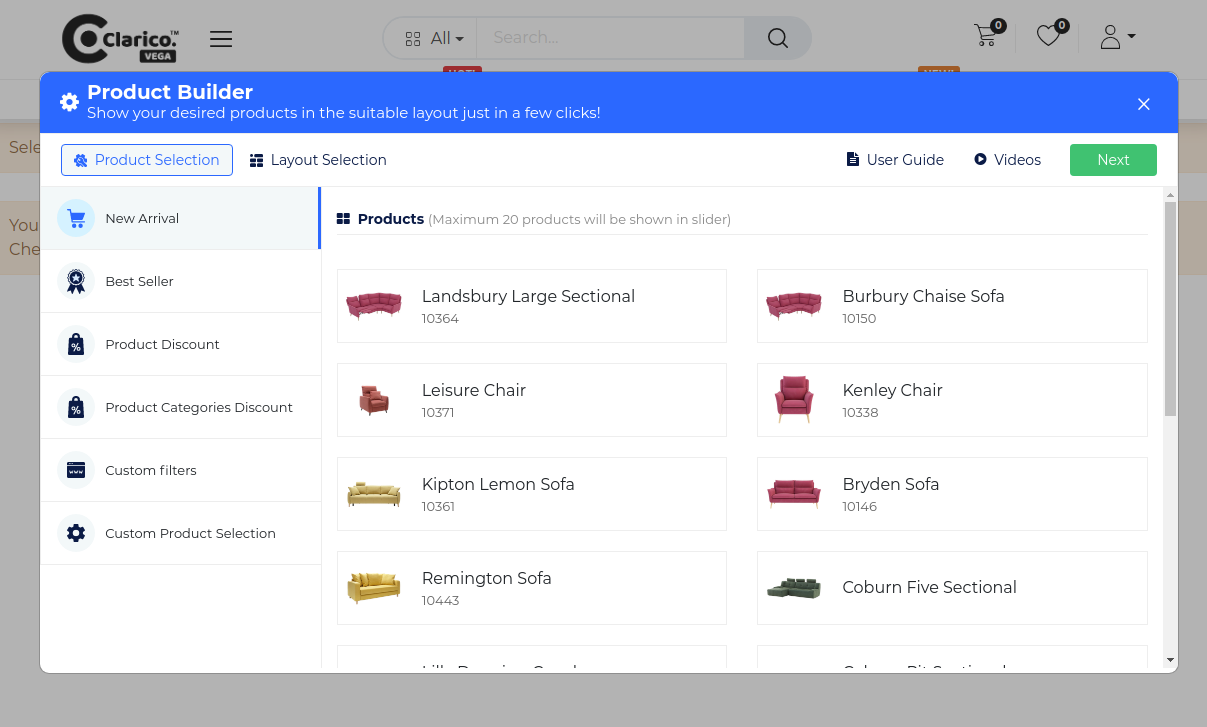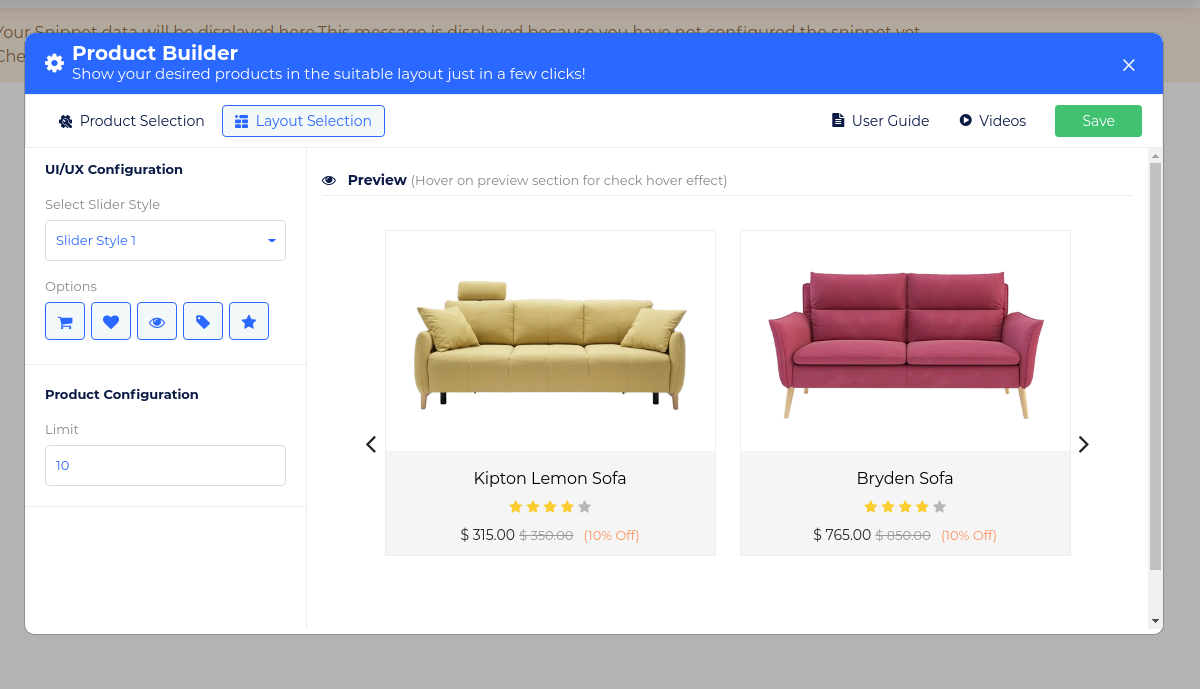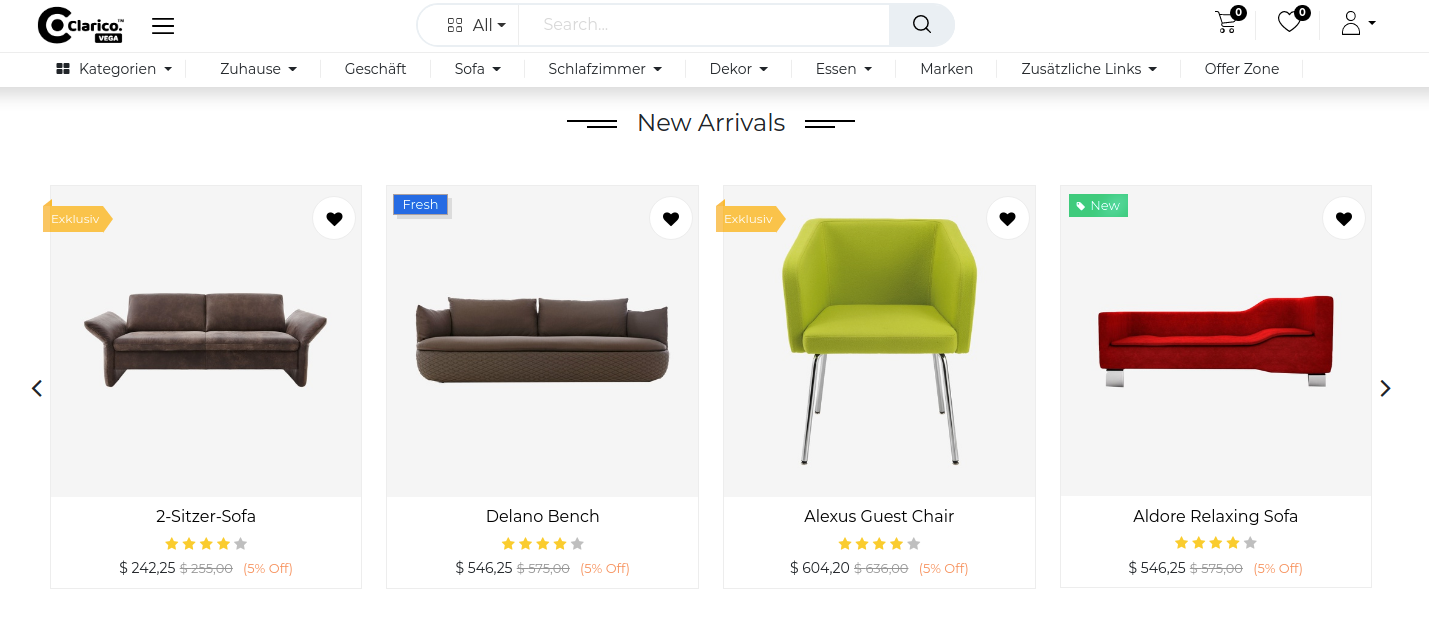 TIP

We have introduced a combo snippet that is a Product Snippet Builder. It is advisable to check this snippet first on a test server instead of a production server because it can be a conflict with the old structure and can remove old slider data.

Your old dynamic slider data will be deleted automatically when you will download the latest module from Odoo App Store.
---